---
Introduction to Rodrigues Island
Rodrigues is a delightful little island 560 km east of Mauritius in the middle of the Indian Ocean, measuring only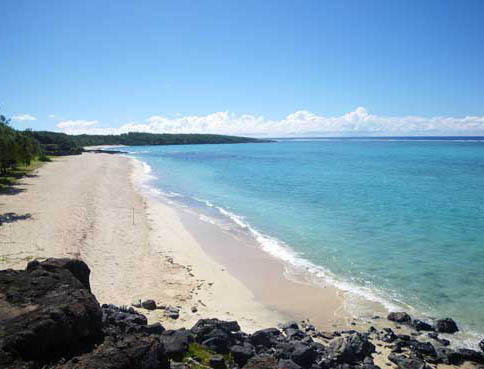 18 km in length and 8 km wide. The Island, named after the Portuguese explorer Diogo Rodrigues, is the smallest of the Mascarene Islands and a dependency of Mauritius. Rodrigues Island is entirely surrounded by coral reefs offering beautiful scenery, world-class diving and snorkeling.
Records report that Dutch settlers came to the island in the 17th century with the intention of setting up a farming colony of Protestant refugees. The people living in Rodrigues started eating local livestock such as birds, fish, seafood, turtles and tortoises for survival. Only in the 18th century the French and their African slaves started organizing agriculture and cattle breeding.
Unique dining experiences
A visit to Rodrigues offers some unique dining experiences. This definitely one of the highlights of any visit to Rodrigues. The cuisine of Rodrigues is a mixture of cuisines. When dining out you will can feel the influences of the Créole, European, Chinese and Indian culinary traditions on the local cuisine, and be delighted by the vast selection of fresh seafood.
The secret of the Rodrigues cuisine lies in the freshness of the ingredients, the local flavors and aromas of well-preserved culinary traditions and all the expertise which was learnt from the past generations.
Rodrigues has unique vegetation used in the local cuisine - aloe veras, lataniers, casuarinas, vetiver and lemon are common ingredients. Vielle-fille is a plant with pink blossoms which are used to make a popular local beverage.
A typical Rodrigues buffet includes usually a biryani, Chinese pork, chicken curry, Créole roast beef free range fowls, local ham, and vegetables French-style.
In Rodriguez you will find many plants that are unique to the island and add a definite zing and aroma to the food. These are Café marron (Ramosmania rodriguesii), bois chauve souris (bat wood), bois pipe (pipe wood), bois de mangue (mango wood), bois de fer (iron wood), bois puant (stinking wood) and bois cabri (goat wood).
Local dishes and "Must Eat" Specialties
The must eat specialties are the octopus curry, chicken curry, honey glazed pork, cono-cono salad, Mussel gratin, corn-fed chicken salad with ginger, sautéed crab, steamed fish smoked ham and the piments limon which are small pickled green lemons, ground and mixed with chilies. You better try also the delicious soup of fresh shellfish gathered from the beach, seasoned with coriander.
Common dishes include rougaille, a Mediterranean dish of tomatoes, garlic, onions, meat, fish, and octopus stew. Some popular dishes include breads made from lentils (dholl puri), different kinds of dumplings (niouk nien) or Chinese fried noodles (mine-frit). Boiled rice is served with almost all dishes.
You can also see the strong influence of the Indian cuisine – the Rice is eaten in great quantities and there is an extensive use of spices such as cloves, cardamom, cinnamon and saffron. Also the food is made with curry leaves, basil and thyme.
The local beverages include a refreshing yogurt and ice-water drink (Lassi), and alouda a syrupy brew of agar, milk, and flavored syrups, available almost everywhere in Rodrigues. The locally produced beer and rum are potent and cheap. Wines and European spirits are harder to find, and when found, are usually very expensive.
As for dessert, the local dishes are sweet potato cakes (gateau patate), Cassava cakes (gateau manioc), a maize pudding, papaya pies and coconut pies with freshly grated coconut or flavored with cinnamon.