---
It all started when people stopped hunting and took up farming as means of subsistence. The history of organic food and agriculture can be traced back literally thousands of years.
What is Bio? Bio, also called organic products refers to chemical free products. This method mainly depends on natural compost, manure from animals or from recycled veggies. In other words the use of fertilizers, insecticides or pesticides is limited in all bio products. Also, all bio products depend mainly on ecosystem, biodiversity and cycles adapted to local conditions.
In Mauritius the farmers and planters are gradually starting to produce their goods into bio. The future of organic food and the future of organic agriculture in Mauritius appear to be rather bright as the increasing demand of bio products.
It is believed today that bio foods have a higher nutritional value, and are also significantly lower in chemical toxins than many raised or produced food items. The common view today is that organic food has a much better taste than 'artificial' foods. Some will also claim that bio products also have more natural appearance than the traditional non-bio products.
Bio Food in Mauritius
Mauritius is a multicultural and multi ethnical island. Cultures and traditions from different countries have combined together to form one nation. Ancestors brought to Mauritius their skills and knowhow about farming and agriculture. As a result, sons and grandsons kept the heritage of natural farming from their ancestors - heritage for not using chemicals in agriculture.
In some parts of Mauritius, people do have their kitchen garden where all products are 100% natural, which in other word is called 'bio'. While others have adopted modern technology in their farms as it was more beneficial for them: it cost less in terms of time, land and spacing and is also easier to protect their crops from insects using today's technology and anti parasites detergents.
Some of the very popular Bio products found in Mauritius today:
Fruits: papaya, banana
Vegetables: potato, tomato, lettuces, chili
Meat: cows, chicken, ducks
Moving into bio Mauritius:
The Mauritius government's contribution in Bio farming
The Mauritian population is being educated about the organic farming by seminars organized by the government. Participants comprised of representatives of co-operative societies, individual planters, small farmers, government agricultural authorities and private industries. The aim of such seminars is to inform, train as well as encourage local farmers to invest in bio-agents both from the environmental and economic point of view. In his speech, the Minister of Agro Industry and Fisheries, Dr. Arvin Boolell, pointed out that Mauritius has no choice but to adopt new agricultural practices so as to turn organic farming into a thriving sector of the economy. Students of the University of Mauritius also are working on projects of how to introduce cheap biodiversity to local farmers in order to improve their daily live and for promoting organic agriculture.
Bio - How Good It Is?
Advantages or disadvantages about particular item depend on personal taste, belief and choice. Bio food, when grown and dealt with much skill and care, can offer many advantages, with that, bio food also has few disadvantages. Consumers and producers should know them and take a knowledgeable decision.
Thus, before choosing the right product, one should check the food or product being consumed. When you are skeptic, or unsure about a product, make sure to ask the suppliers/venders about its origins or freshness, they will happily answer your queries.
Advantages of Bio Food
Vitamins, minerals and other supplements are important for the human body, deficiencies of these nutrients results in serious health problems. Therefore it is recommended that each person should eat at least five fruits and vegetables per day. The problem is that in many cases eating more fruits and vegetables means consuming more acids and toxins in our body. The intake of processed foods with chemicals, pesticides, processed fertilisers only aggravate people's health. Especially pregnant women are not advised to consume those foods with lots of chemicals as this may affect the baby.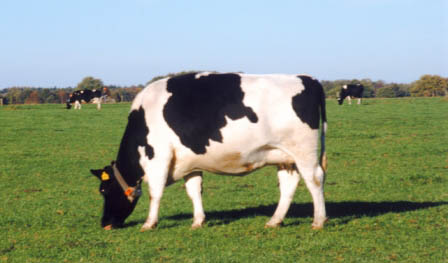 The biggest advantage of bio products is that it does not contain preservatives, and compared to other products, organic food is not genetically modified, meaning no changes from its natural state.
Furthermore bio foods is said to taste better compared to processed food. Most people who have tried them do not return back to eating mass produced foods again.
Another point is that with increasing time most of our supermarkets are providing special shelf for bio foods only; therefore, it is becoming easier to find bio products.
Organic farming is where no cruelty and injustices are done to animals. Animals are given liberty and are fed with bio foods such as: hay, maize etc...Thus the meat or poultry obtained is free from toxic chemicals and hormones.
Cultivating organic vegetation also means keeping the balance of the soil stable. The soil does not absorb chemicals, and accordingly bio agriculture promotes the growth of beneficial microorganisms. In other words bio products are more environmental friendly.
Disadvantage of Bio Food
Critics say that the main disadvantage of organic food is that it is not as productive as food grown by modern methods. They also claim that bio food does not offer the same visual and taste benefits as of the genetic engineered products.
Bio food offers lower productivity per acre, and the products last for a shorter period. This is why bio products are more costly to grow and to produce then non organic food. Those added costs are passed on to the consumer who has to pay higher prices for bio products and it is of course a disadvantage of the organic food especially for poor people who cannot afford these the higher cost.
There is also a complexity of advantage and disadvantage: Bio products do not contain preservatives, which means that foods get spoiled quickly and this is quite a big disadvantage, but on the other hand preservatives are unhealthy, so this is also an advantage.
It is accepted by many that it is worth using the new technology that enables to create genetic engineered products which are engineered to be bigger, tastier and resistant to parasites. If this is the case, why not to take advantage of the existing technologies like we do in any other field and use the technology to also modify our food and make it better. On the other hand in the EU it is forbidden to use the genetic technology because it is feared that too less is known on the environmental impact of growing this modified products especially on the vegetation around.
In our local reality, one additional factor we should take into account is that not every grocery shop provides bio foods. Sometime it is not practical to consume bio products for the simple reason that this requires a lot of travelling and searches for them. And also when found, there is no guarantee that these products are indeed bio.
Summary
As it seems, the future of BIO food globally and in Mauritius is quite bright. The popularity of bio products in on the rise and more and more people change to using BIO products in their restaurants and in their homes.
If one can be sure the food is authentically organic and also can afford to buy it, then the organic food is the preferable and recommended food choice.