Recipe Overview
Embedded in the local food culture, rotis have been puffing on the Mauritian tawas for decades. It is also a popular street food and accompanied by various fillings.
Recipe Ingredients
4 Cup of White flour
1.5 table spoon of Salt
Cooking oil
Warm water
1 table spoon of Milk powder
Instructions
Mix 1.5 table spoon of salt to 4 cups of white flour
Add 1 table spoon of milk powder
Add ¼ cup of cooking oil
Pour warm water gradually and mix (preferably with your hands) until you have a non sticky dough
Knead the dough until it becomes soft and pliable
Formulate sphere balls with the dough with your hand (about 5 CM Diameter)
Roll the balls into a flat round circle and coat with cooking oil
Shape into a square by bringing 1 point on the edge to the middle and repeat on the opposite sides (Refer to video timing 02:00 to 02:45)
Roll again to make a flat almost square shape roti
Heat the flat disc shape pan on medium temperature
Lay uncooked roti on the pan and let cook for about 30 minutes
Turn to the other sides and apply oil
Repeat step 12 for other side
Let cook until brown spots appear on both sides
*Steps 8 and 9 are optional but do make the roti softer.
Rotis can be accompanied with peas, beans, tomato sauce, pumpkin sautéed, vegetable curry or just with butter and a hot Mauritian tea.
Recipe Gallery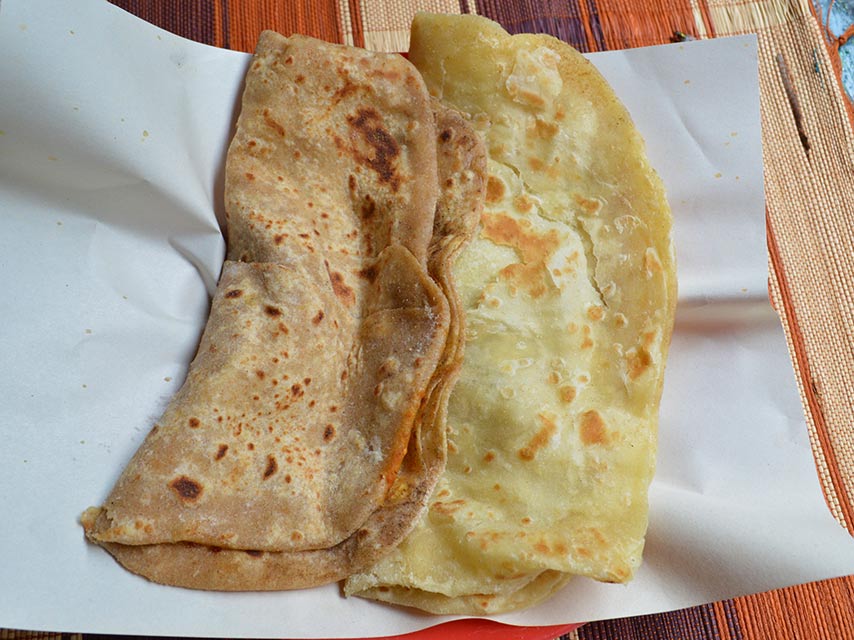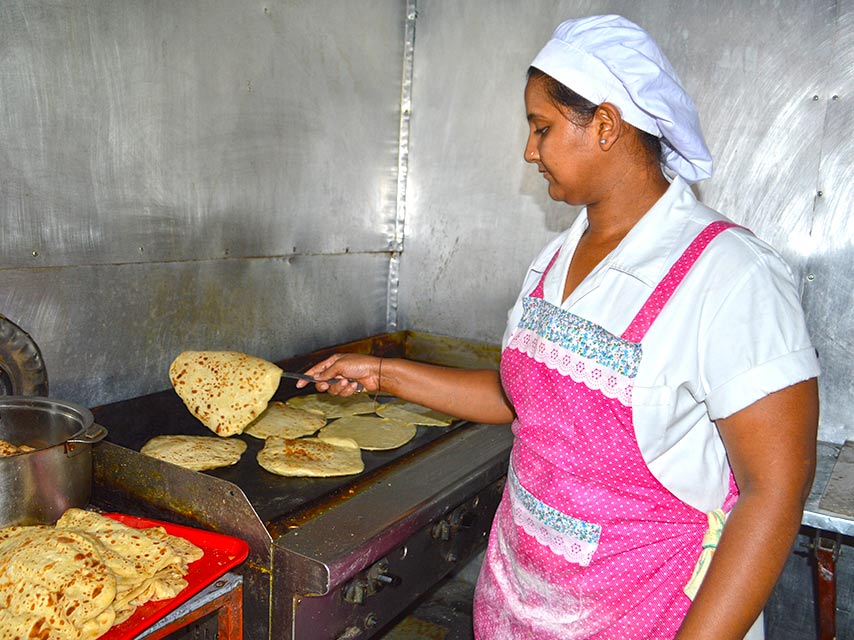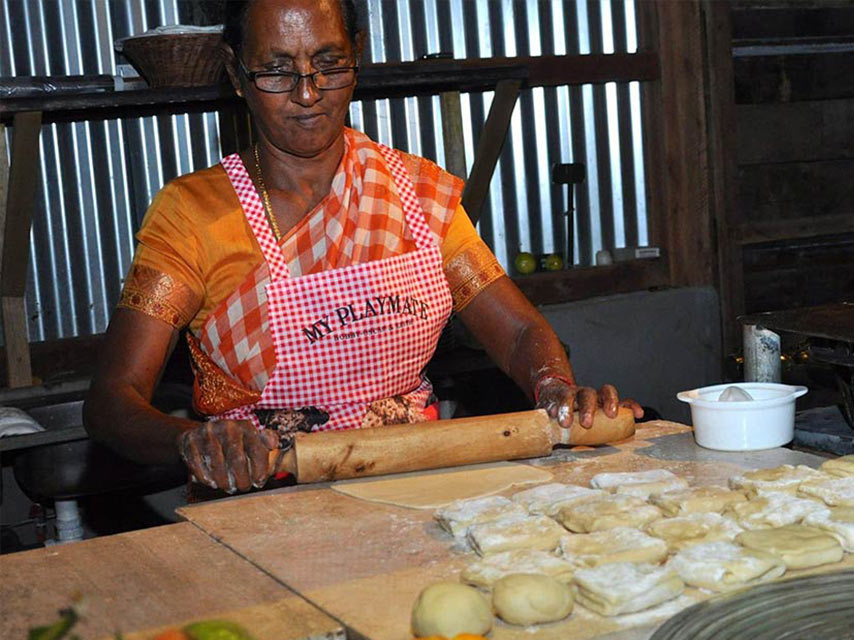 ×