Recipe Overview
A popular street food which is easy to make by frying a batter consisting of simple ingredients. It is enjoyed hot with chutney or hot sauce.
Recipe Ingredients
2 Cups Gram Flour (Besan)
1 Cup Plain Flour
Chop Spring Onion
½ Tbsp Sodium Bicarbonate
1 Egg (Optional)
Salt
Oil
Instructions
In a large bowl, combine all the dry ingredients (gram flour, plain flour, salt, sodium bicarbonate)
Slowly incorporate the water into the dry mix in order to obtain a batter and leave to rest for 30 mins.
Note: The batter should be of a thick consistency.
Add the beaten egg and spring onions to the batter. Mix well.
Half fill your frying pan with vegetable oil and leave to medium hot.
Drop the batter one at a time by constantly stirring so that they puff up.
Remove and strain on a paper towel in order to get rid of excess oil.
* Best served with coriander chutney or any sweet chilli sauce of your choice.
** You can also add cheese cubes to the batter and deep fry them
Recipe Gallery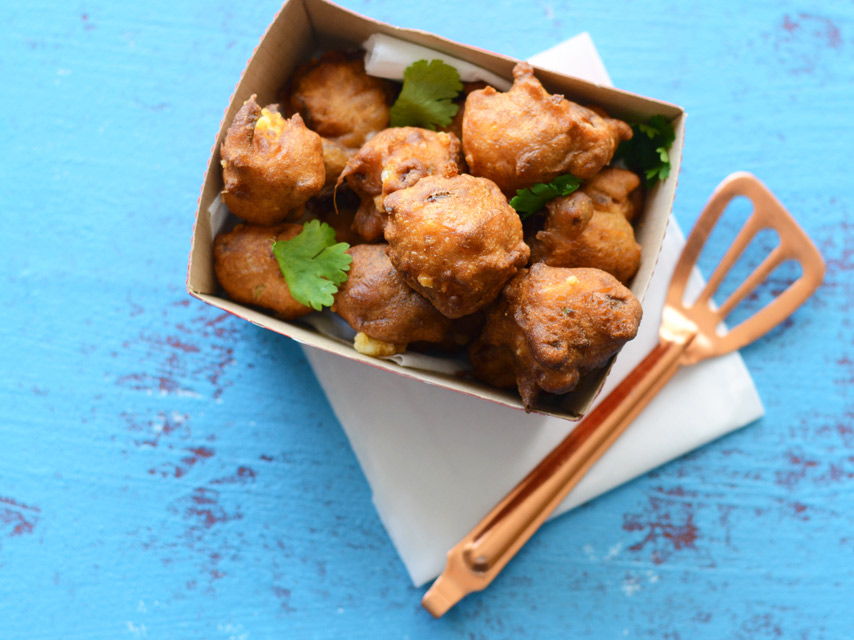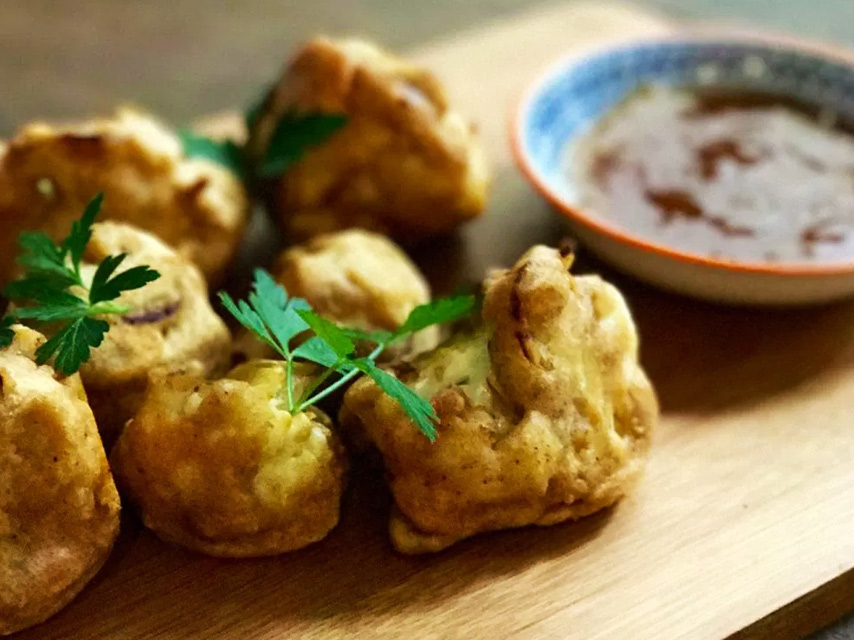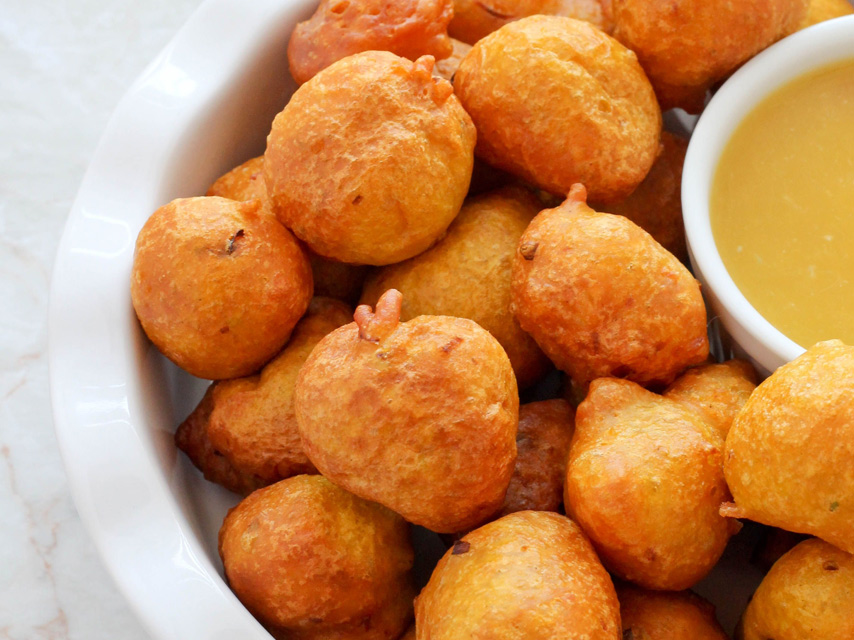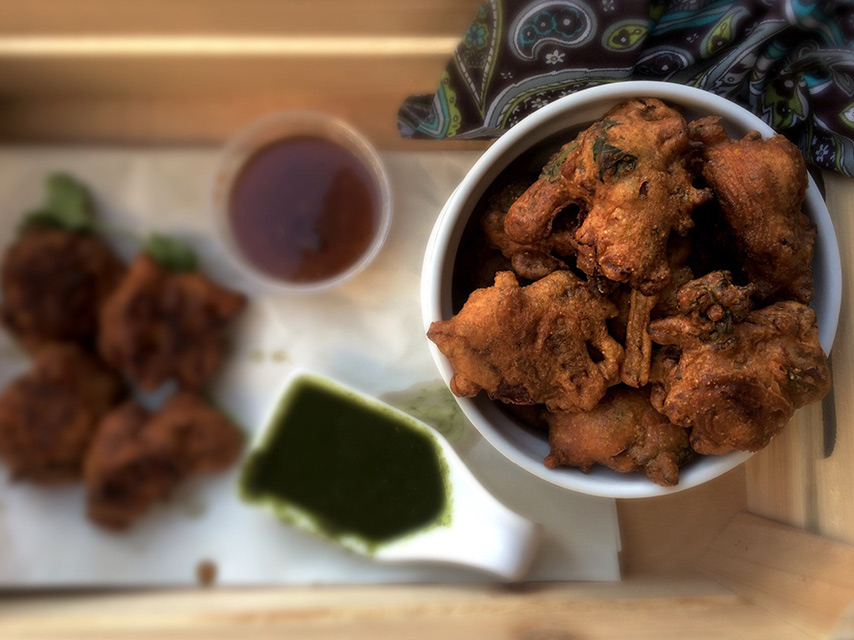 ×