Recipe Overview
This dish from the Indian subcontinent is prepared with basmati rice, meat or vegetables. For lamb biryano, the pieces of meat are marinated overnight for the tasty dish. To serve very hot and sprinkled with freshly chopped coriander and fried onions.
Recipe Ingredients
800 g lamb shoulder cut into pieces
2 onions
20 g fresh ginger
150 g of butter
350 g of basmati rice
1 tablespoon of turmeric
1 tablespoon cumin powder
1 cinnamon stick
4 cloves
2 anise
12 green cardamom
Saffron
Instructions
Infuse the saffron in 30 cl of boiling water.
In a cast iron casserole, add 75 g butter and brown the diced onions, add ginger, turmeric and cumin.
Mix and cook for 2 minutes. Add meat, salt, cook for 10 minutes over high heat, stirring often. Turn off, leave on hold.
In a saucepan, put 75 g butter, cinnamon, cloves, anise and cardamom. Fry for 1 minute. Add the rice, mix, cook 3 minutes, turn off. Put 25 cl of salted water, mix.
Pour the rice and spices mixture into the casserole with the meat. Add saffron water and 25 cl salt water.
Mix, cover the casserole with its lid, cook for 40 minutes. Serve very hot with a pickle of your choice.
Recipe Gallery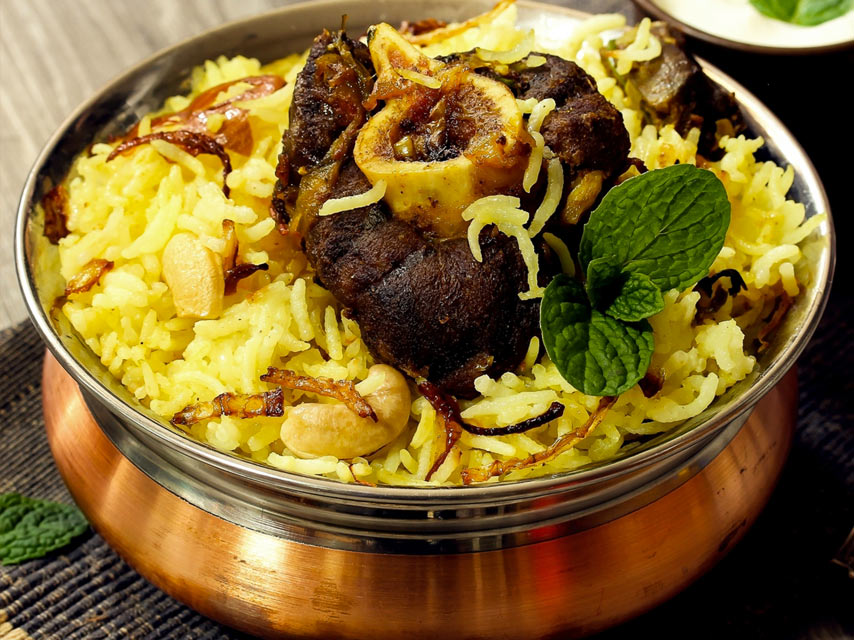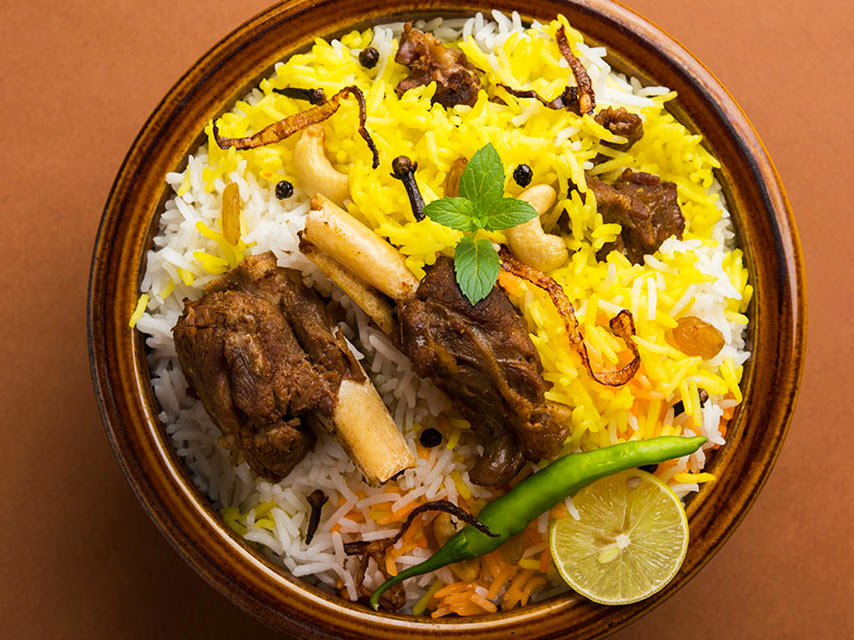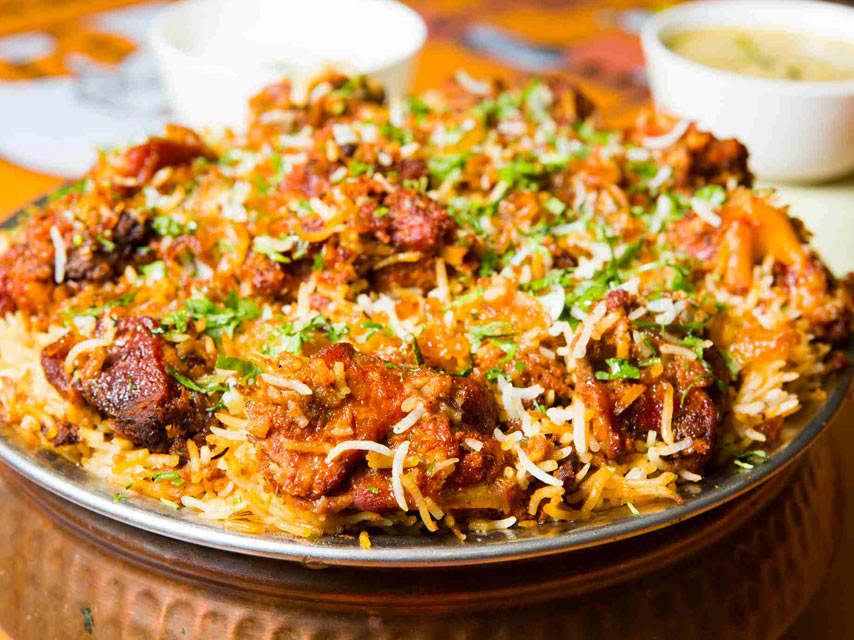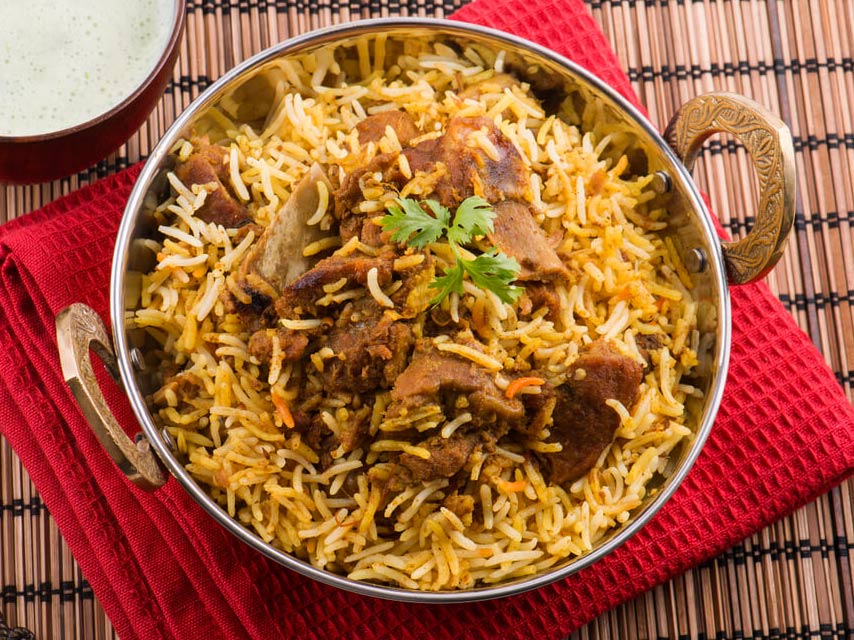 ×