Recipe Overview
Eggplant fritters, one of the favourite Mauritian snacks. Eaten hot at any time of the day, they can be accompanied by chutney or any sauces. They are perfect for tea breaks.
Recipe Ingredients
For about 40 donuts
1 eggplant
125g of wheat flour
80g of tapioca starch or cornstarch
80g of bessan
1 teaspoon of sodium bicarbonate
1 teaspoon salt
1/2 teaspoon yellow dye powder
350ml warm water
1 small bunch chopped chives
Frying oil
Instructions
Mix the wheat flour, tapioca starch, bessan, bicarbonate, salt, dye and chives together in a small bowl.
Add warm water gradually and whisk manually until there's no more lumps.
Keep in refrigerator for 30 minutes. Cut thin slices of eggplant. Prepare a plate with a lot of paper towels to put the eggplant fritters.
Heat the oil in a saucepan or deep fryer. Once it is hot, immerse the eggplant fritters in oil. You will find that the fritters will swell then rise to the surface.
Turn to fry on the other side. Once they are golden brown, remove them and put them on paper towels. Renew the operation until you're done.
Recipe Gallery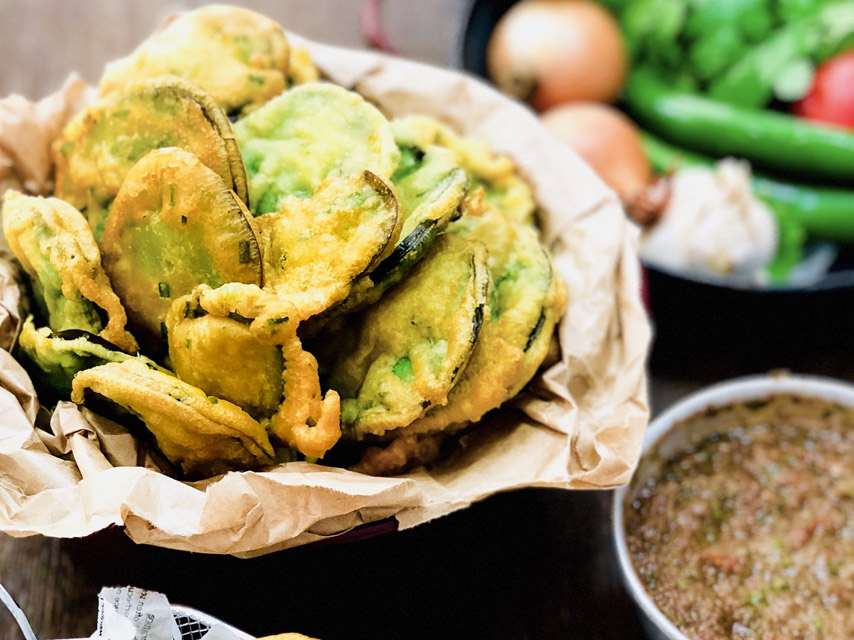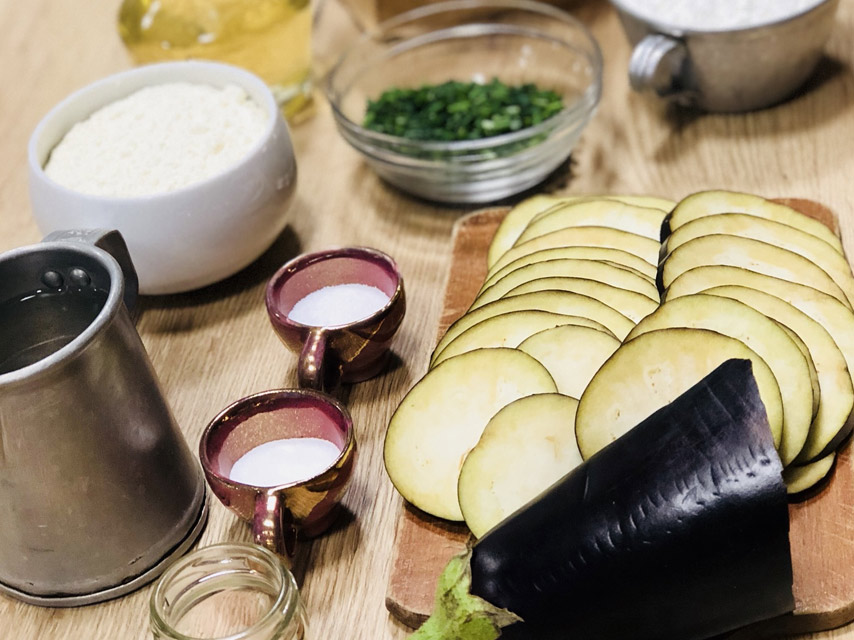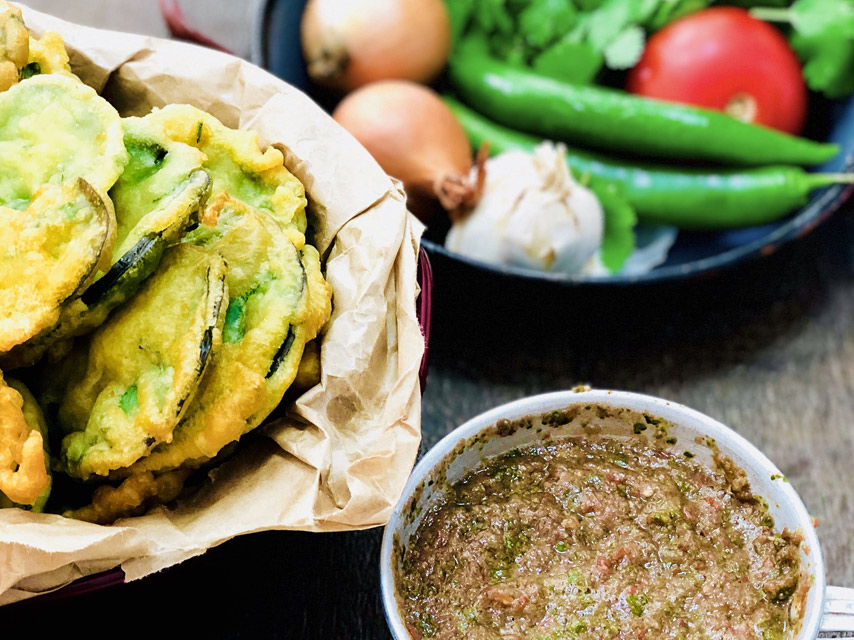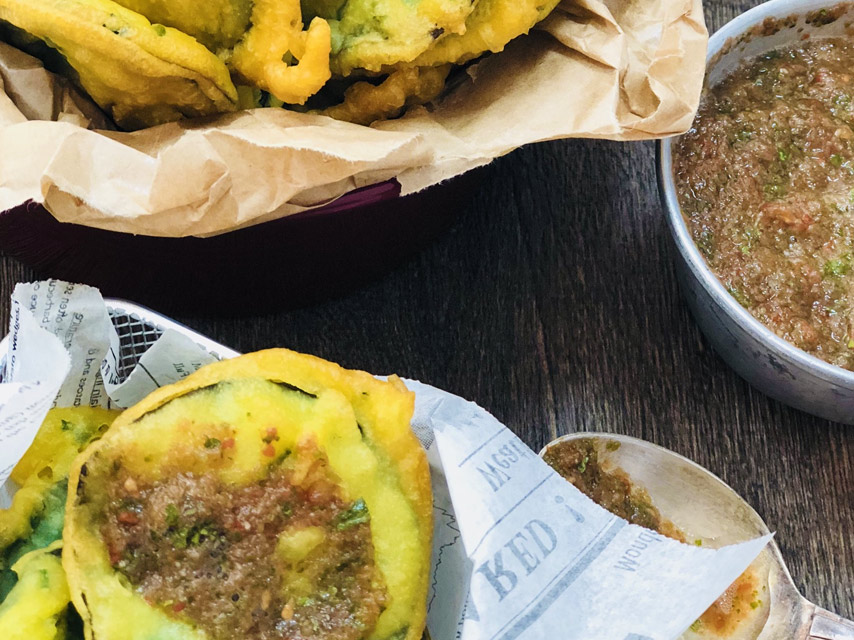 ×