Recipe Overview
This smoothie is definitely quick to make, which comes in handy for a healthy morning breakfast. The oats add fiber and make the smoothie extra thick, while the apples and dates add flavour and sweetness, without making it too sweet.
Recipe Ingredients
No. of Servings - 1
Apple - 1
Oats - 2 tbsp (rolled oats - I used Trader joe's organic old fashioned oats)
Milk - 1 and 1/4 cup (warm milk preferably - I used organic lactose free low fat milk)
Dates - 4 (I used California pitted dates)
Ground cinnamon - 1/4 tsp
Crushed ice
Instructions
Soak dates, chopped apple and oats in warm milk for at 20 mins. If you are using a high speed blender like vitamix, skip this step.
Separate the soaked ingredients from milk and blend them into a fine paste.
Add milk, ground cinnamon and crushed ice and blend again.
Pour it in a glass and sprinkle ground cinnamon on the top if desired.
Notes:
Soaking oats prior to blending gives smoother texture to the smoothie. Soaking increases the digestibility of oats and they will be better absorbed by the body.
Increase or decrease the amount of oats according to your preference.
Recipe Gallery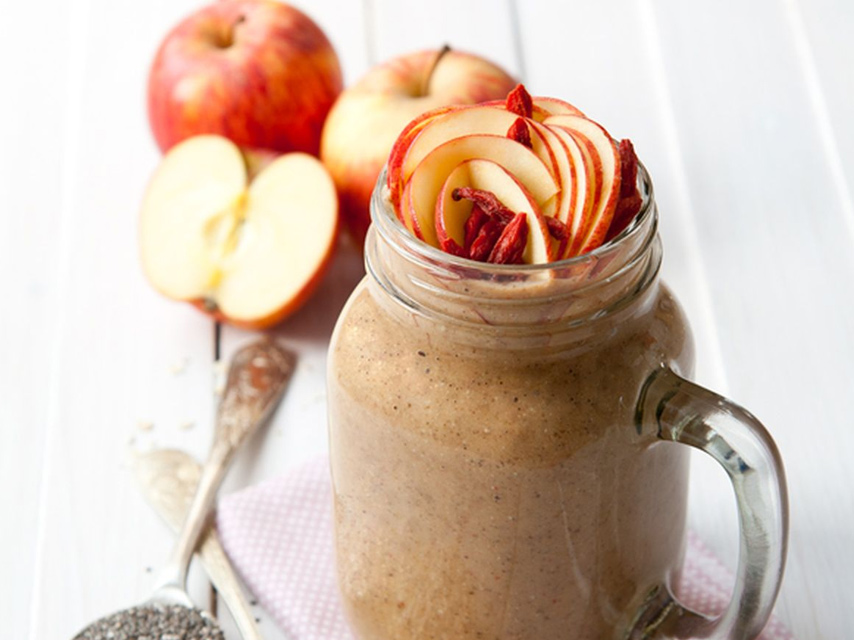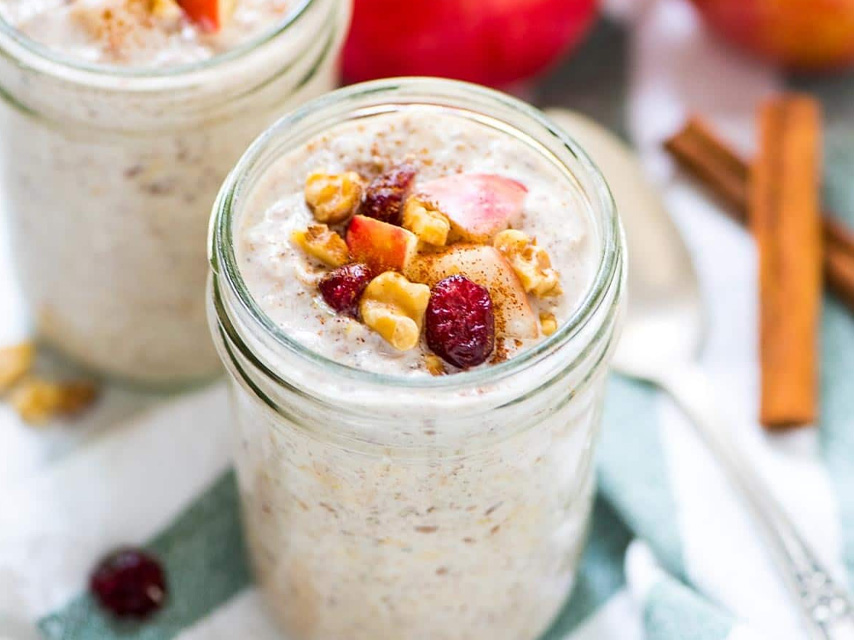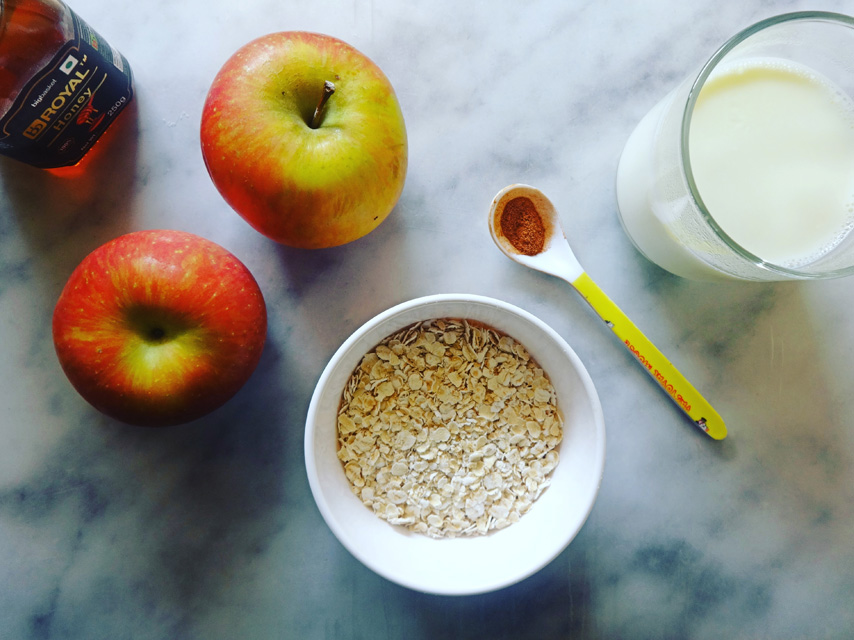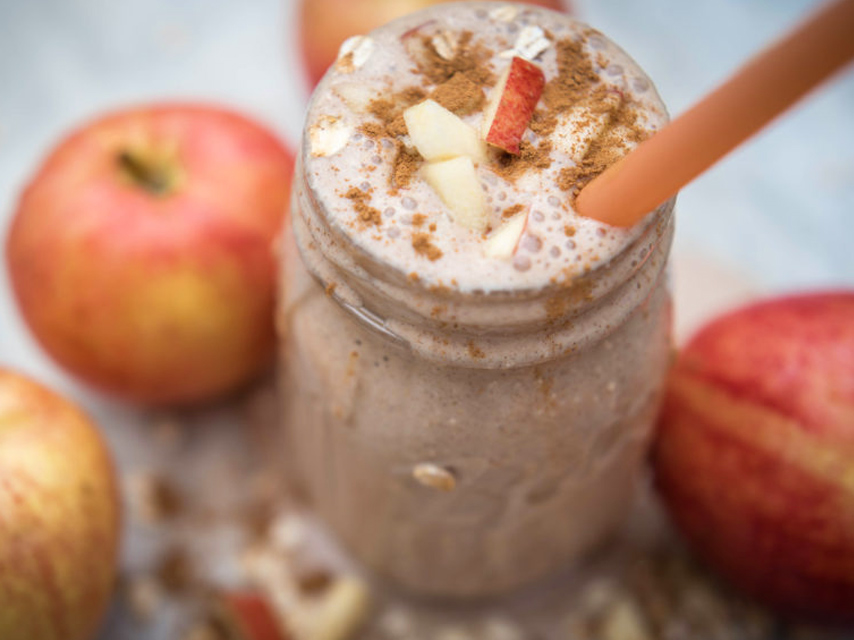 ×