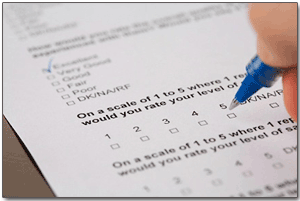 If you would like to write a restaurant review for your favorite restaurant, or a place you visited only once, below you will find some trips and guidelines for writing a good valuable review.
A good review should describe the exterior and interior of the restaurant as part of the introduction. Next, discuss the staff, service level and typical clients who will enjoy this restaurant. Then describe the food, taste, plating and presentation. End the review with a summary and with your personal recommendation.
Tips and Guidelines for writing a restaurant review:
Sooner than later - Compose the review as soon as possible after dining so all the details and the dining experience will be fresh in your mind. Don't wait too long after to write your review, otherwise the review will project only part of the full experience. Use as many details as you can when describing the food and atmosphere of the restaurant.
Talk about the food - Of course a big part of the review is the experience you had, and whether you feel the place is clean, or the staff friendly. But don't forget the most important part of a restaurant review is the food itself. While it's always nice if the staff service was good, you don't go to a restaurant to see nice workers, you go there to eat. So keep this mind to talk about the food, focusing on the food you actually tried, the size of the portions, whether or not you liked it, and mention why.
Don't Hide Your Personality - When you write a review you should try to provide an accurate picture of the dining experience together with your personal views and opinions. The majority of readers want to read about your own opinion. After all, that's why they're visiting a public restaurant review site such as Restaurants.mu.
Re-Read Your Review - After you've finished writing your review, take a moment to look back. Check for typos and try to read it from the point of view of a stranger. Ask yourself Is the review relevant and interesting? Would you find it useful?
Don't complain about food you don't like to begin with - If you don't like a certain food to begin with, don't write in your review that you did not enjoy this type of food in the specific restaurant. The button line is that if you don't like salads, better not to complain about the salad at any restaurant. If you don't like hamburgers because most chances even if it is the best hamburger in town, you still would not like it. Better not to mention these dishes as part of the review, unless they are exceptionally good or exceptionally bad.
Don't only talk about a single bad experience - In case you visited the restaurant few times before, and only during one of these times you had a bad experience, then you should mention this in your review. In such a case make sure to give the reader the full picture about the restaurant by adding something along the lines of "It's usually great, except this one time". Don't forget to be fair! While it is expected that you write about your bad experience with the restaurant, you should be fair by also writing about your good experiences you had with them. If only one branch of this restaurant chain is bad or in case you had only one bad experience out of the many times you visited it, then don't focus all the review only on this one-time experience.
When writing your review we suggest that you will include answers to these questions as part of your review:
How many people were in the restaurant (was it empty / full)?
Was the food properly hot or cold?
Did it seem fresh?
Was there a good aroma in the air?
How was the service:

Was it very attentive?
Very polite?
Were they helpful?
Did they rush you?
Did they deliver the food to the right people?
Were they knowledgeable of the dishes?

What did you enjoy the most?
What are the main dislikes and/or problems:
Any other worth mentioning
Thank you in advance for sharing with us your personal dining experience.
The Restaurants.mu Team