---
Ramadan in Mauritius
Ramadan is a highly spiritual event that forces one to truly evaluate and purify all aspects of their life. It may appear to be an individual effort, but Ramadan is essentially an occasion which gathers all family members and relatives.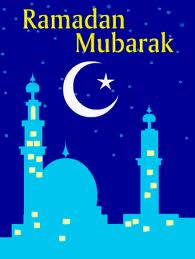 During this period, strict observance of fasting is called for. Muslims cannot eat, drink, smoke or even chew a chewing gum between dawn and sunset. One of the most puzzling aspects of Ramadan is the way the Muslims successfully complete 29-30 days of fasting considering the fact that they do not consume any food or drink during the day...Let's find out about this "mystery"…
All the foods that Muslims consume are Halal (food seen as permissible according to Islamic Law).
Traditionally, the foods that Muslims partake during the month of fasting are light yet highly nutritive which somehow unveils the "mystery".
Breads, soups, fresh fruits and vegetables are the perfect way to begin and end the daily fast.
Ramadan is a very blessed month and it entails several aspects which enhances its significance and importance in the lives of Muslims:
Month of fasting- This particular aspect highlights the fact that Muslims are to observe self-discipline.
Month of reciprocity- Muslims should give alms to underprivileged people so as to be conscious of the fact that interdependence and unity are primordial.
Month of patience- Those observing the fasts are made aware that they need to be patient in life so as to face difficulties with greater ease.
Month of Holy Quran- One grows more conscious about the holy scriptures of Islam.
Month of spiritual development and training- Muslims become more percipient about the need to dedicate themselves to spirituality.
Month of forgiveness- This aspect actually urge sinners to ask for forgiveness to Allah after having achieved sufficient fasts.
Mauritius, being a multi-racial country, shows slight lenience in an array of ways during this holy month in contrast with traditional Islamic countries. Firstly, Muslims in Mauritius do not give up their daily routine and work despite the apparent hardships caused by the fasting. Restaurants are not closed and people are allowed to eat on the streets. Some restaurants such as Zub Express in Flic-en-Flac offers free food to all those who are observing fasts in the morning and also in the afternoon when Muslims are breaking their fasts. This certainly gives a glimpse of the interdependence that exists among Muslims in Mauritius.
Eid-Ul-Fitr marks the end of Ramadan, the Islamic holy month of fasting and this is a day where Muslims around the world try to show a common goal of unity .It is worth highlighting that Eid is one of the island's national holidays and the holiday is declared a holiday after viewing of the new moon with the Government of Mauritius consulting the Jummah Masjid of Port Louis. Just like other Islamic countries, Eid itself is celebrated across Mauritius, with the preparation of a feast, which typically includes the "briyani" (a typical Persian dish much appreciated all around India and oriental countries -made with spices, rice and meat, fish, eggs or vegetables). Men accomplish their Eid prayer at the local mosques or at the Eid Gah. Cultural shows are usually performed in the days that follow Eid across Mauritius.
Indeed, Eid-Ul-Fitr is the time for festivity as the literal meaning of the word "Eid" indicates– You will be able to feel the enthusiasm and joy with which Muslims residing in Mauritius celebrate Eid-Ul-Fitr if you choose to visit our island during the July-August period!